Jewelry Appraisals
GIA Graduate Gemologist • Insurance Appraisals • Estate Appraisals • Insurance Documentation
Sullivan Jewelers is uniquely qualified to appraise your fine jewelry and gemstones. Our experienced staff has the background and gemological training to do a professional job of evaluating the current value of your precious keepsakes.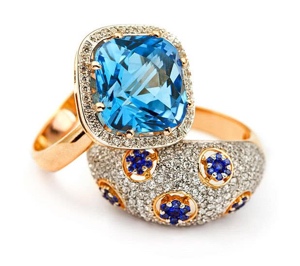 Fast and Honest Jewelry Appraisals In Brookfield
Are you looking for professional jewelry appraisal services in Brookfield? Look no further than Sullivan Jewelers, a family-owned and operated business serving the community for over 20 years. Our experienced staff has the background and gemological training to do a professional job of evaluating the current value of your precious keepsakes.
What Is A Jewelry Appraisal and Why Are They Important?
A jewelry appraisal is a process where a certified appraiser determines the value of a piece of jewelry. It's an important step for insurance coverage, estate planning, and resale purposes. An accurate appraisal can also provide peace of mind and help protect against loss or theft. ​​​​​​​
Knowing the true value of your jewelry can also help you make informed decisions about selling or insuring your items. Overall, a jewelry appraisal is an essential tool for anyone who owns valuable jewelry.
An accurate appraisal is also important because if your jewelry is ever lost, stolen, or damaged, your insurance company will refer to the appraisal document to settle the claim. An outdated appraisal will likely result in you being under-insured, and that could cost you thousands
Why Choose Us for Jewelry Appraisal Services?
At Sullivan Jewelers, we have a team of certified and experienced jewelers who use their expertise to accurately evaluate your jewelry. We provide a comprehensive report that includes detailed descriptions and photographs of each item. All major insurance companies recognize our appraisals.
Our appraisal process is quick and easy. Simply bring your jewelry to our store and our team will provide a thorough evaluation. We will examine each piece and provide an honest and accurate appraisal. We offer a competitive pricing structure and our turnaround time is typically within a few days.
As a family-owned business rooted in the Brookfield community, we take pride in our reputation for honesty and integrity. We understand your jewelry's sentimental and financial value and are committed to providing an appraisal that you can trust. Our team has the knowledge and experience to provide you with a comprehensive appraisal report that meets your needs.
Schedule Your Jewelry Appraisal Today
Don't wait any longer to get your jewelry appraised. We recommend getting your precious jewelry appraised every 3 to 5 years. In conclusion, if you're looking for reliable and accurate jewelry appraisal services in Brookfield, Sullivan Jewelers, located at the Ruby Isle Shopping Center is the place to go. Our friendly and knowledgeable staff will be happy to answer any questions you may have. You can schedule an appointment online or give us a call at (262) 641-2995. We will get back to you shortly. We look forward to serving you!
---
Thank you for your submission. One of our experienced team members will be in touch with you shortly.
---